Products and Solutions
Visual Nexus has been designed to enable dispersed teams to meet and collaborate as if they were in the same office. It integrates into a high quality audio and video communications solution with all the tools needed to manage meetings and share information and applications.
Virtual Meetings
Virtual meetings are used by modern organizations to improve communication and collaboration amongst dispersed teams and business branches. Virtual Meetings benefit businesses by increasing the effectiveness of their most important resource - their people. In addition, virtual meeting solutions offer the opportunity for an organizations to reduce costs by cutting down on unnecessary travel, as well as supporting working practices such as home and tele-working. The advantage of a virtual meeting solution is that it can be used throughout the organizations - from the CEO setting direction, to executive decision-making, down to team collaboration.
Executive meetings
It is important for executive teams to share importatnt data and make decisions even if members of team are in different locations. Visual Nexus enables natural communication between remote offices by high quality visual and audio interactions.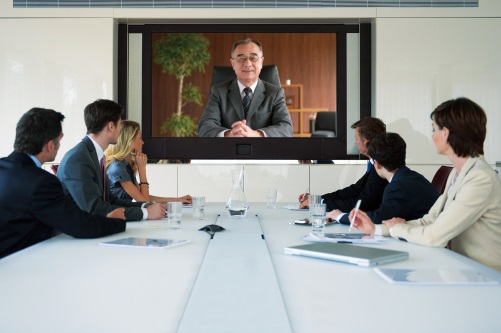 Team collaboration
Virtual meeting enables and enhances team collaboration rich and productive on projects and tasks for any menbers in your office. Mobile connections will also help your team members to connect each other from anywhere and anytime.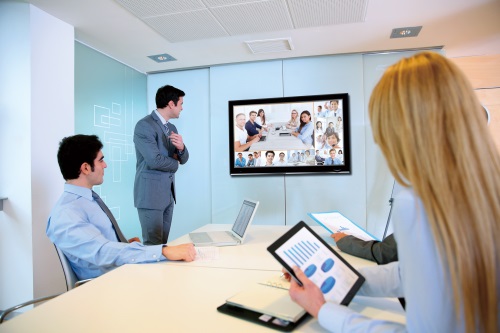 Meeting in person
By using Visual Nexus, you can share your idea with your colleague in person; face to face even you are in different locations.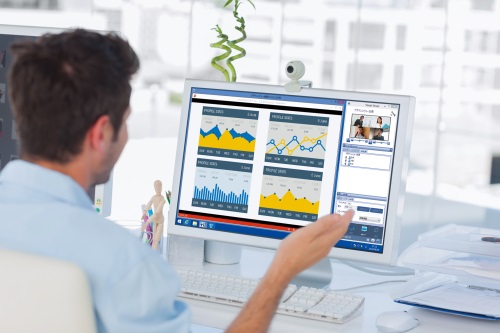 Staff training for remote offices
Visual Nexus can help an organization to build an effective learning system without gahering people to one place and open a class room but enables staff training for remote locations. You can record the trainig class held by video conference to movies so that you can share the knowledge among your organization.